The Right 3D scanner for you
There is an extremely diverse product world on the market for 3D scanners. At first glance, it's easy to lose track of things. Too many choices can quickly lead to confusion. First of all, you have to ask yourself whether you are looking for a beginner's model, a more professional product or one for industrial use. Beginner models are well suited for end users or hobbyists. More powerful machines naturally enable higher purposes. And in industrial use, quality control or reverse engineering are required skills. Are you looking for a suitable 3D scanner?
In today's article we will introduce you to some models. We believe that through this we can show you a product that is right for you. If at the end of this post you are still unsure which 3D scanner might be right for you, please feel free to contact us. The Mako-Technics team will work with you to find the right product. With us you are relying on a professional market leader. We specialize in topics related to 3D scanning and reverse engineering. We will find a model that suits your application and price expectations.
The Shining EinScan Pro 2X Plus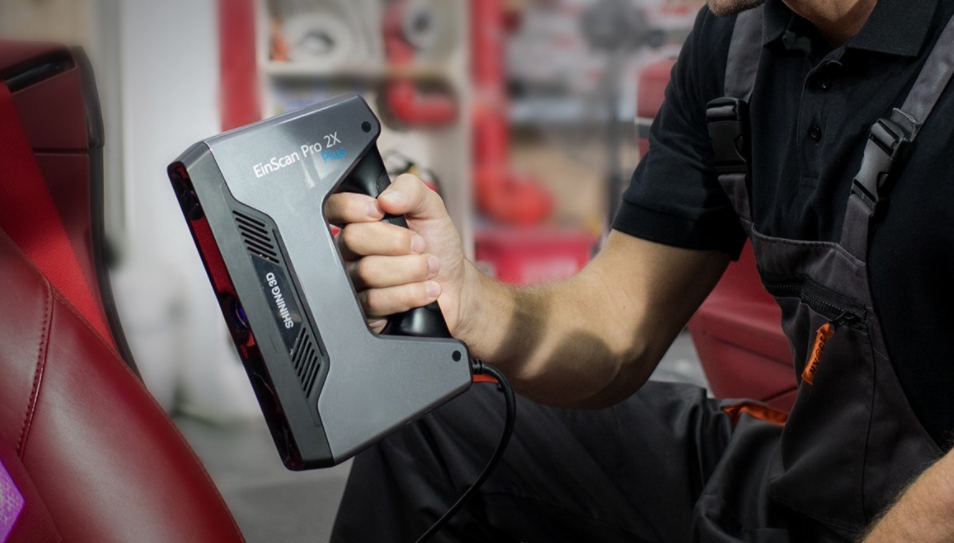 Let's start with the EinScan Pro 2X Plus from Shining3D. This 3D scanner is characterized by the following functions:
High scanning speed – Handheld HD Scan: at 20 fps 1,100,000 points per second, Handheld Rapid Scan: at 30 fps 1,500,000 points per second
100 data acquisition lines
Enlarged scan area with 312 x 204mm
Work to an accuracy of 0.05mm
Using a white light pattern
It is extremely efficient in capturing 3D models of medium to large objects
Characterized by easy expandability with a color camera
It captures fine details and is therefore suitable for scanning geometrically complex surfaces
And: it offers scans with high precision and speed
Creaform Handyscan 3D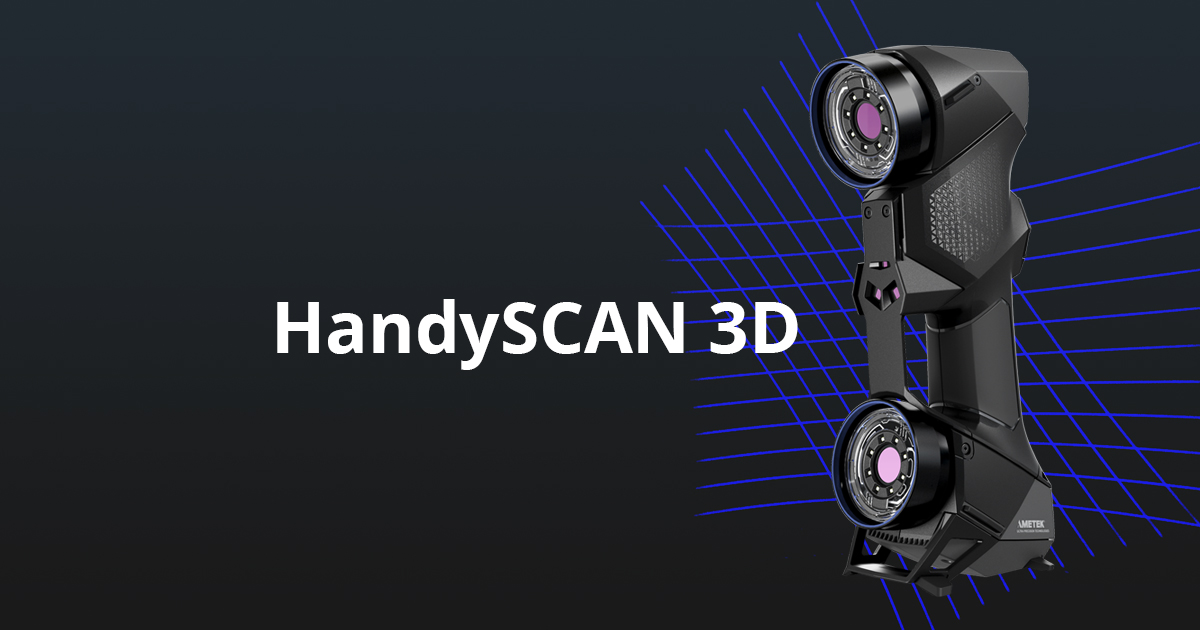 With the Creaform Handyscan 3D we now come to a scanner that is ideally suited for industrial use. Its scope of services includes:
Dynamic referencing for high-resolution images (even when moving)
He can capture the finest details
It impresses with its high accuracy: 0.025mm (0.0009in)
Measuring rate of 1,300,000 / sec
Can scan a large area (11 laser crosses in total)
It is lightweight and portable, requiring no additional equipment or tripods to operate
Solutionix C500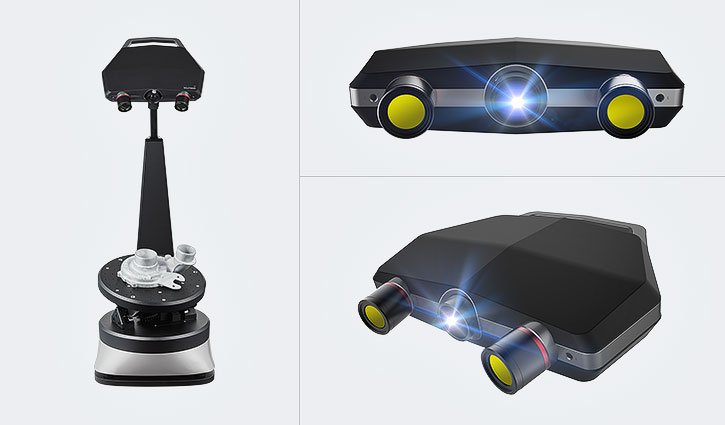 With the Solutionix C500, we are presenting a competitive model that is ideal for scanning small to medium-sized objects. It impresses with its multifunctional application, because it is perfectly suitable for both private use and industrial use. This 3D scanner contains the following product features:
It has dual cameras: this enables high-resolution scans
With just one click, you can automatically scan entire objects
It offers an active synchronization of model and camera views
Impresses with convenient automatic calibration, which enables an object to be scanned with one click
3-axis turntable (TA300 +) that makes scanning across borders easier
Using a tripod allows you to scan larger objects
No manual registration or alignment is required
Desktop HD Scan: 1,100,000 points per second at 20 fps
100 data acquisition lines
Enlarged scan area with 312 x 204mm
High accuracy: 0.05mm
GOM ATOS Triple Scan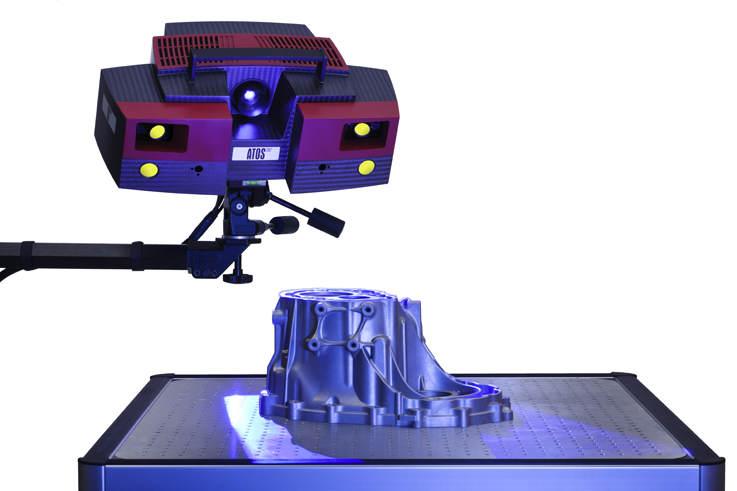 The GOM ATOS Triple Scan is a professional 3D scanner that uses blue light technology. An absolute top model. It can capture millions of points per scan. Here, too, we give you an overview of its properties and features:
Easy detection of surfaces, edges and cracks
It is ideally suited for inspection analyzes
Can measure and examine objects of various sizes
The triple scan function enables scans in any type of lighting
It works faster, more accurately and with fewer scanning requirements
It has been expanded photogrammetrically, which enables several components to be recorded simultaneously
We can warmly recommend all of the 3D scanners listed here. We hope that we gave you a good overview.
You haven't found a model that suits you yet? Please do not hesitate to contact us. We will be happy to provide you with further information. We are partners of all leading manufacturers of 3D scanners.
Together we will find the most suitable product for you. Just use our contact page. The Mako-Technics team is looking forward to your message!